Last day before the heat wave!!
We start in Columbia today tearing off at 7:34am.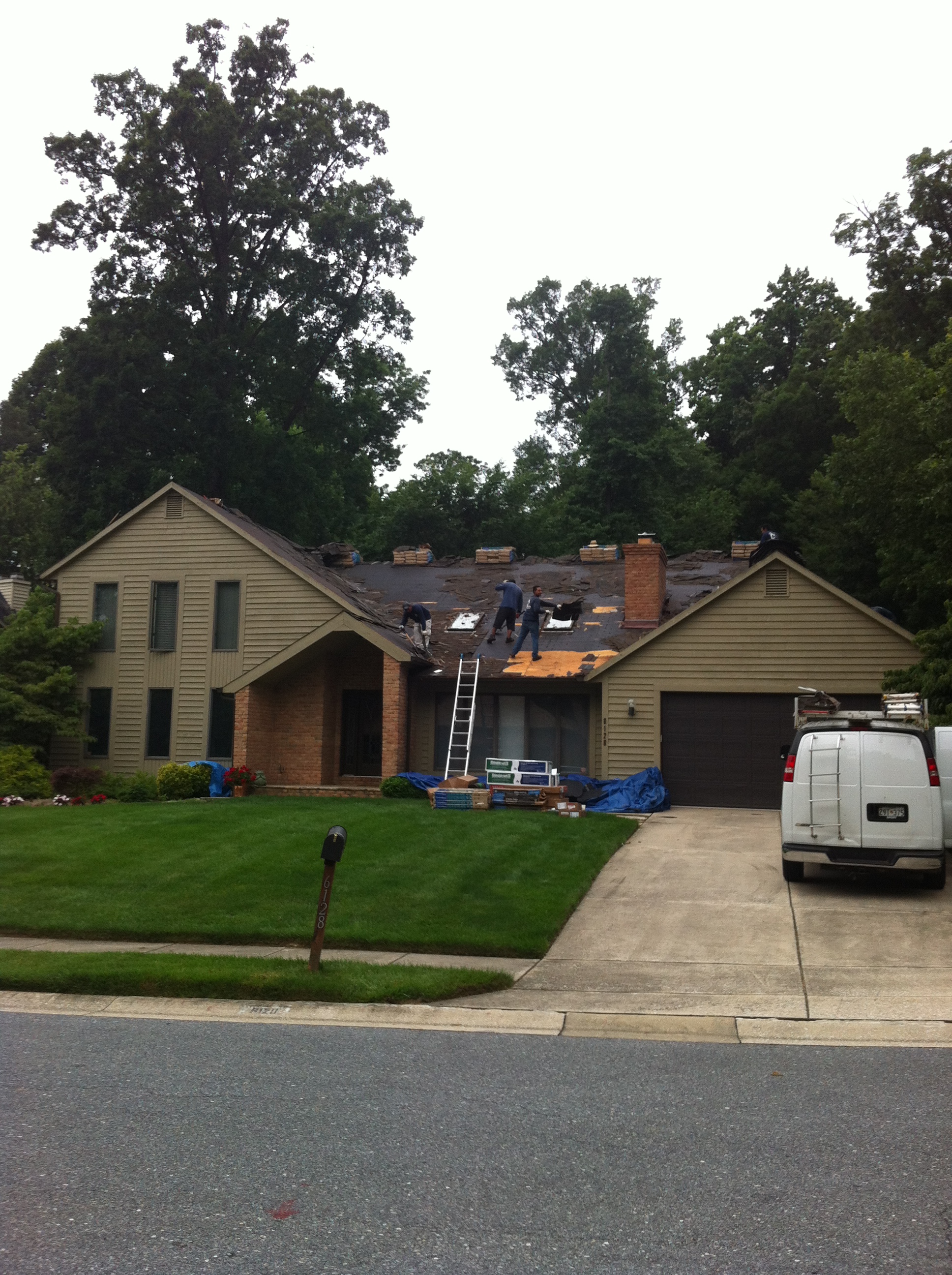 Check back later for the finished product!
12:42pm – Almost all the shingles are nailed down!!!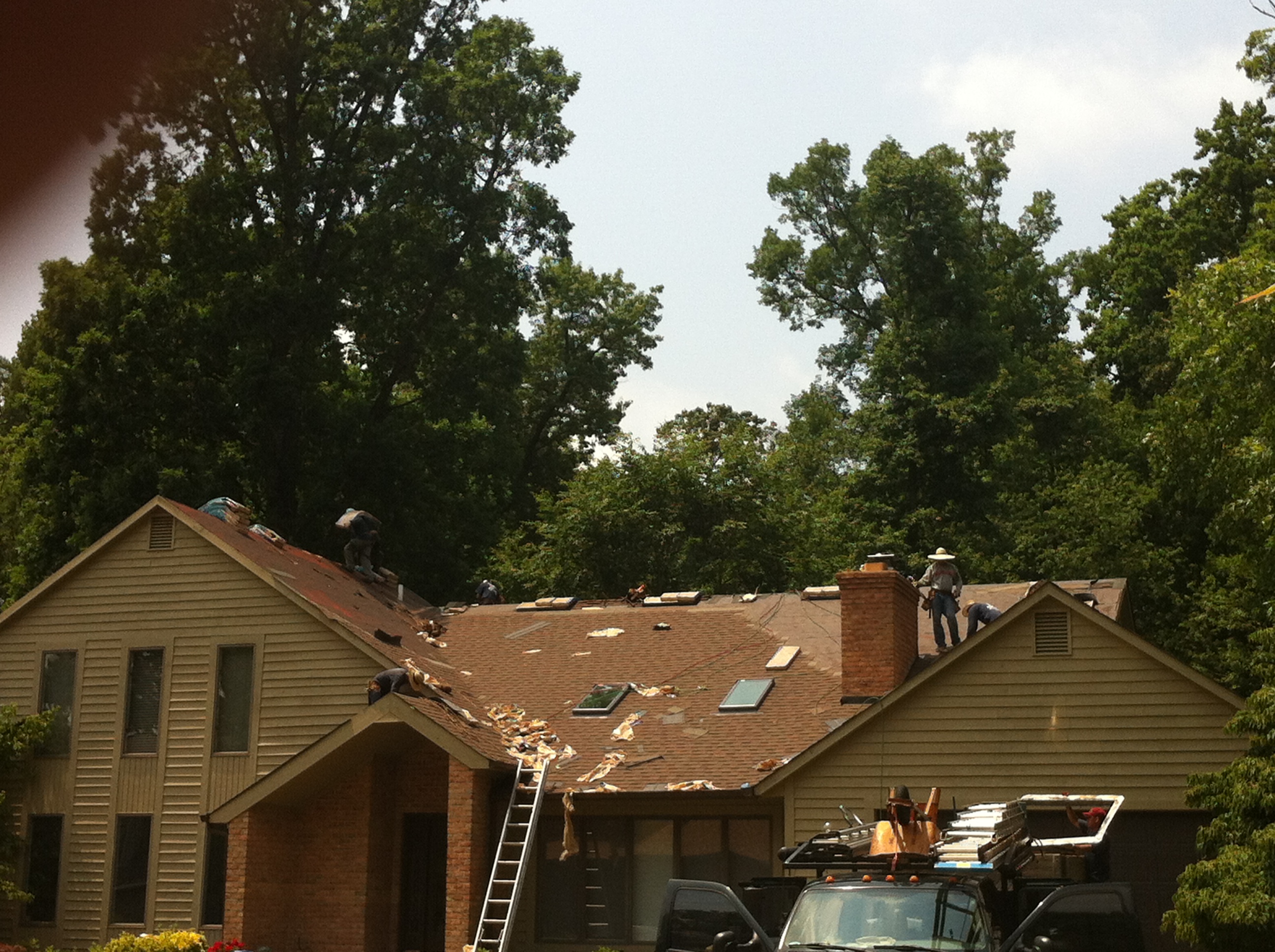 Boy I have to give our guys a lot of credit, it is darn hot out there and they are working just as if it's a breezy 70 degree day, well maybe with a few more water breaks!!! GOOD WORK!!