We are tearing off and replacing two roofs today, what a beautiful day it is!!!
Glen Burnie – 7:38 am Roof before tear off.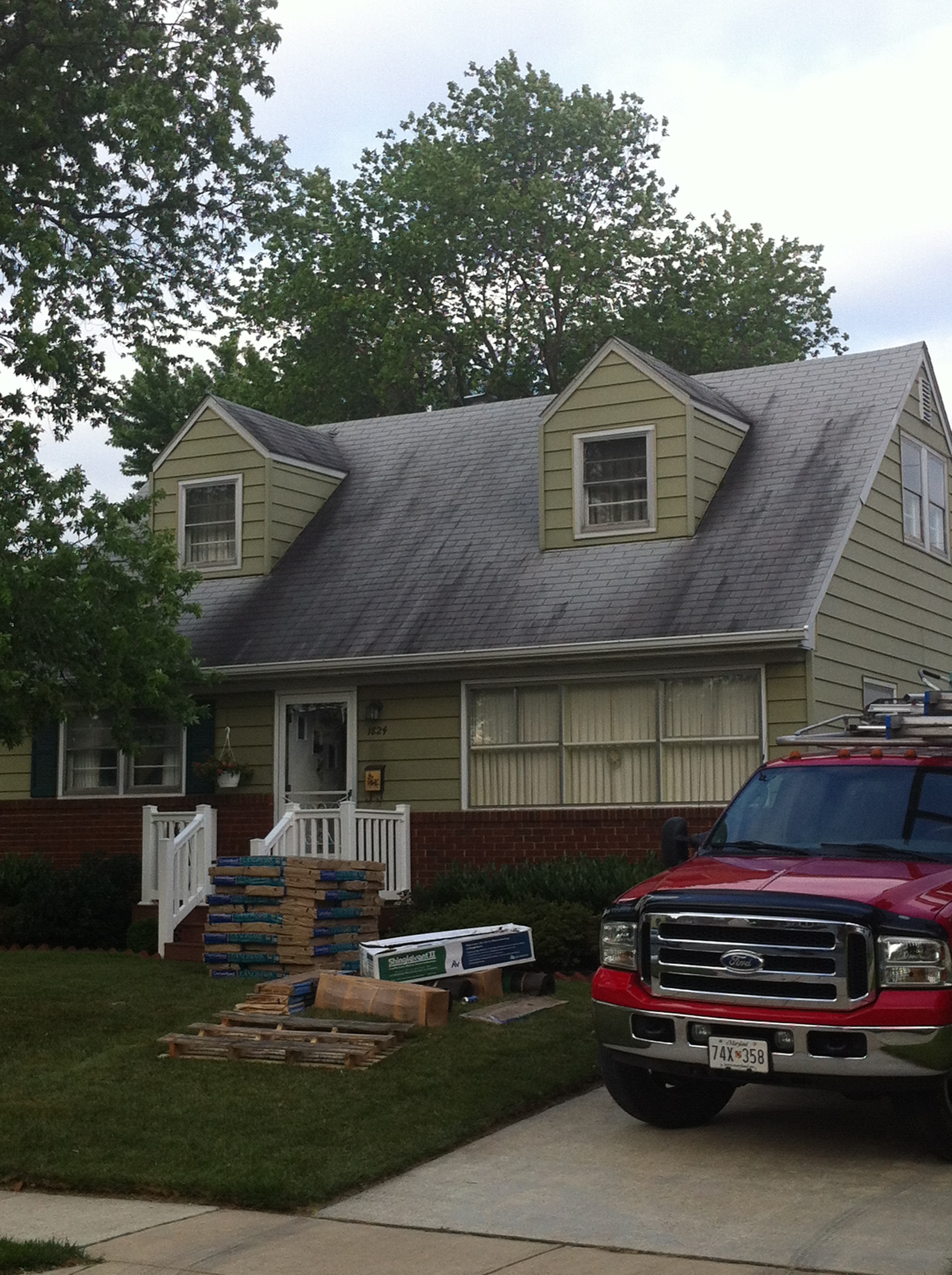 Glen Burnie – 8:47 am Roof tore off and ready to nail shingles.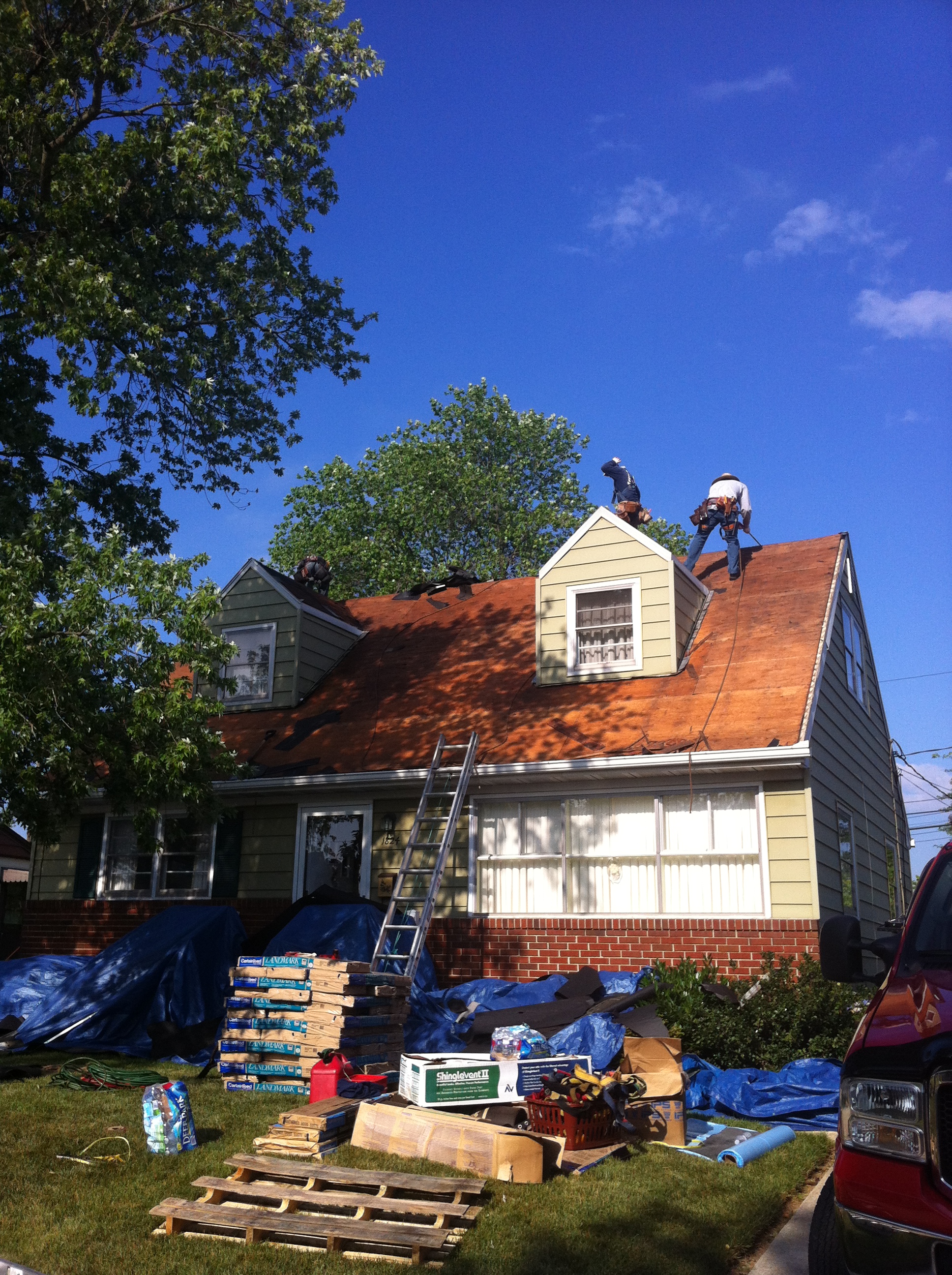 Check back later to see the finished product in Sykesville and Glen Burnie oh and Happy almost Friday!!!
Finished by 4:20 pm in Sykesville, beautiful job!!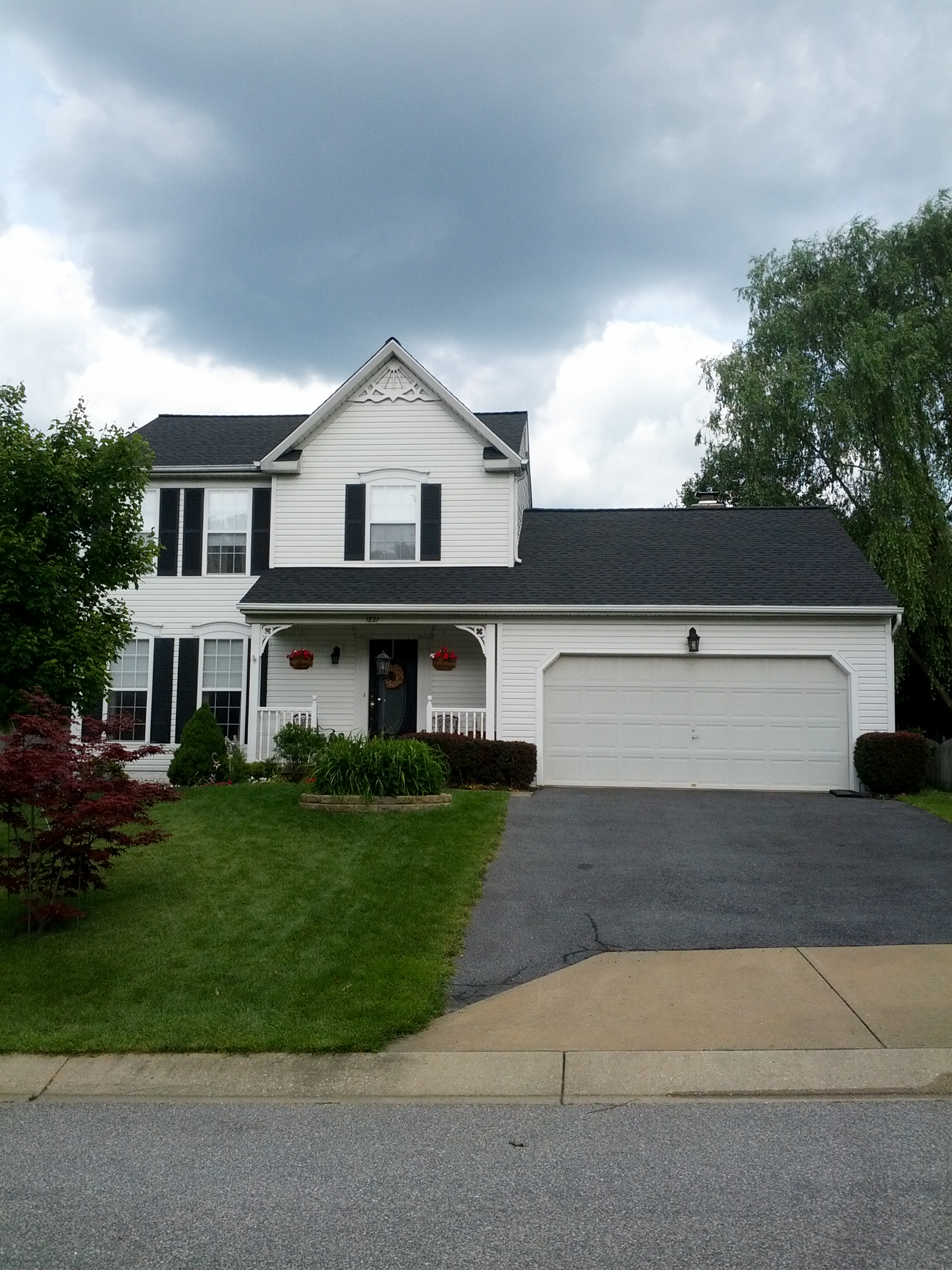 Finished job in Glen Burnie, another beautiful, neat and clean roof!!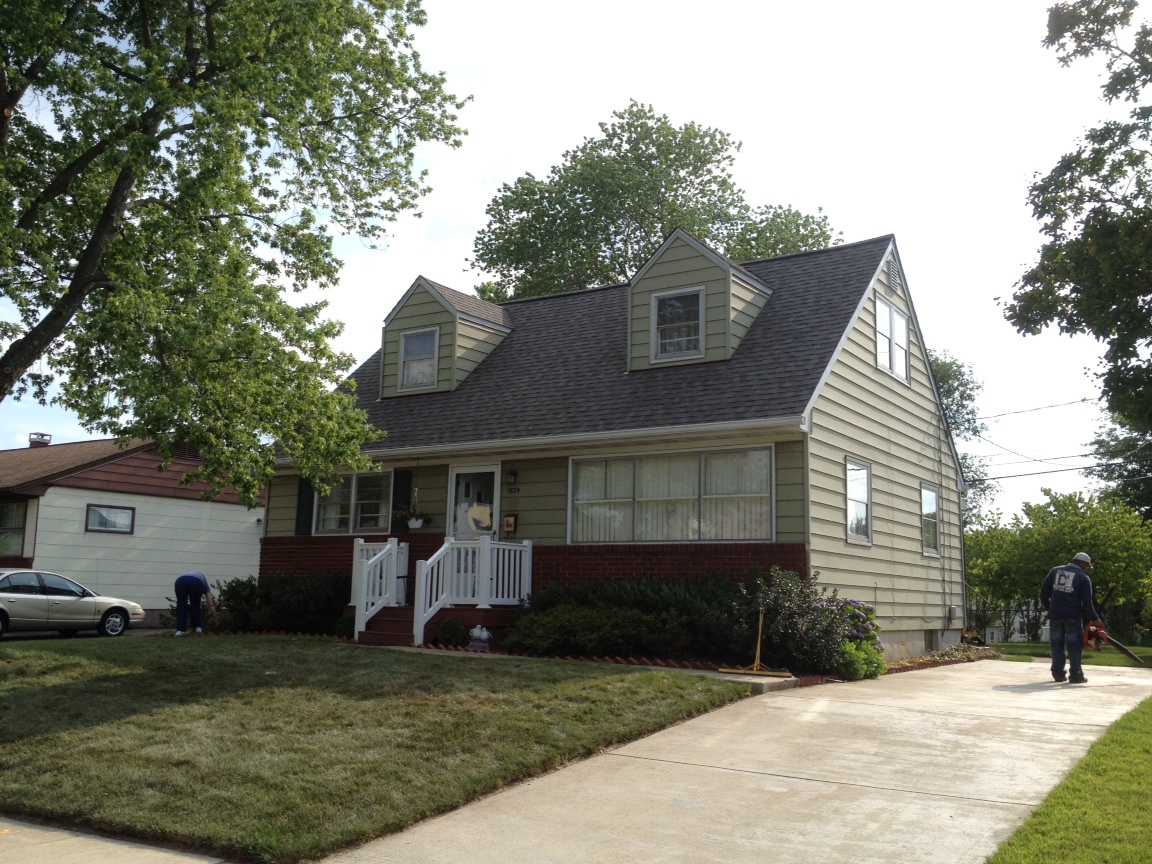 So I looked up Flag Day becuase I wasn't sure what we were celebrating and it turns out that we are celebrating exactly that, our flag. The American flag is our country's sacred symbol of liberty and unity, so on this day keep those flags hanging high!!!