I hope everyone is supporting the USA Team in London! I love watching the Olympics its so exciting!!
We are in Elkridge, MD tearing off an almost 150 year old house's roof, this house used to serve as the ground keppers house for the Hunt Club.
7:39am – Before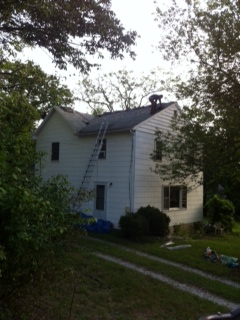 Check back to see the results later. And once again GO USA!!!!