We are doing a new roof in Clarksville today.
8:15am – We start this hot day in Howard County tearing off.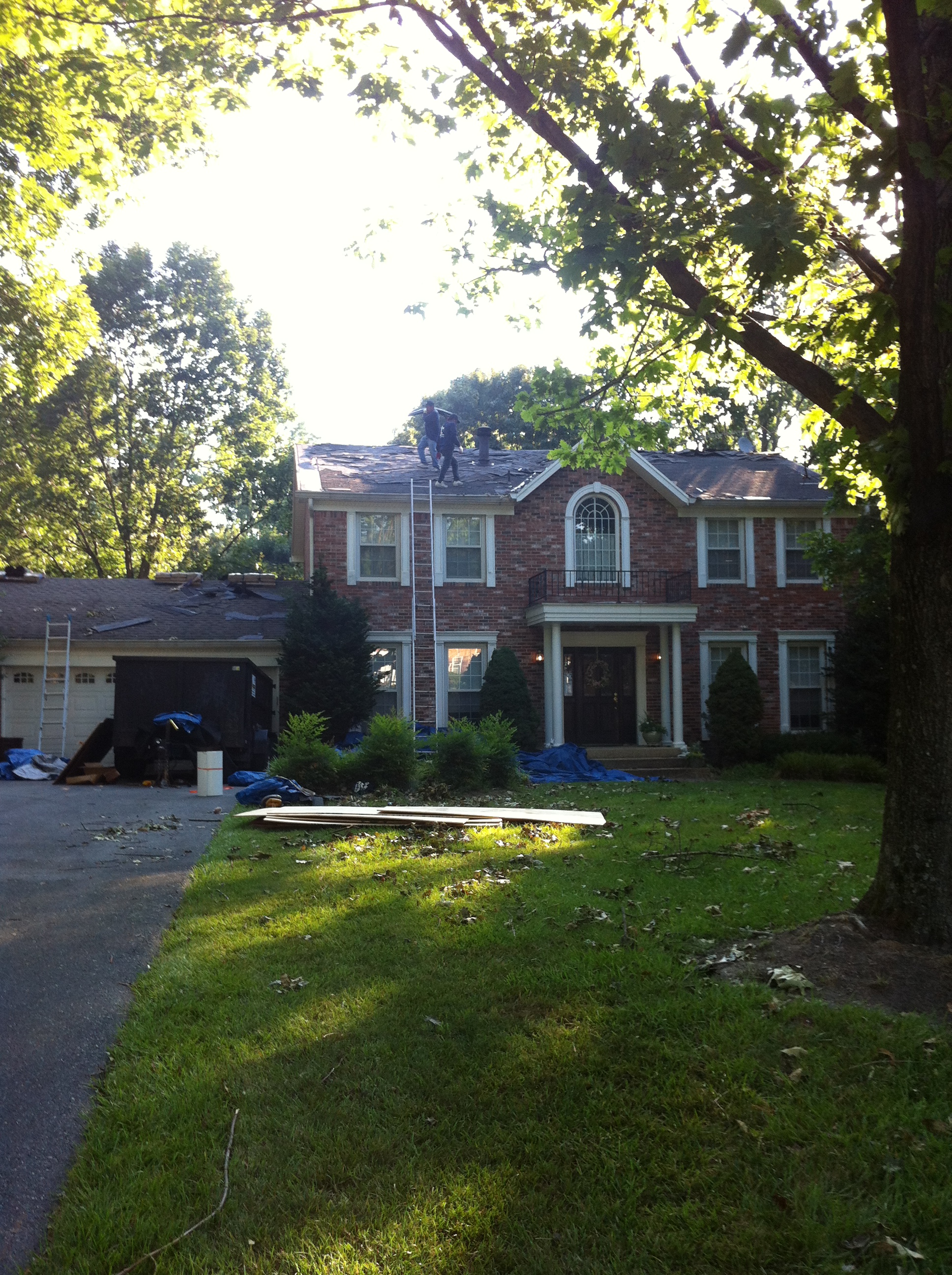 Also, half the team are running all over town doing repairs to homes that have storm damage. If you need some assistance please give us a call and we will get out to you as soon as possible!!