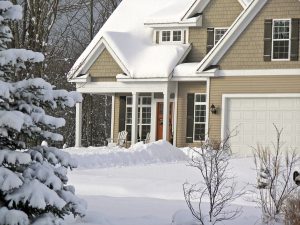 Choosing a roofing contractor can be stressful. It's important to research local roofing contractors to find one who will do a great job for a fair price. Understandably, you might not be sure about what makes a roofing contractor good or reliable, especially if you're a new homeowner or have never needed one before. Here are some excellent questions to ask potential roofing contractors—before you sign on the dotted line.
1. ARE YOU A LICENSED ROOFING CONTRACTOR AND DO YOU CARRY GENERAL LIABILITY INSURANCE??
Maryland requires roofing contractors to be licensed, in order to work. Knowing whether they are licensed, and whether that license is up to date, will give you legal recourse in the event that something goes wrong.
Workman's compensation insurance covers the roofing employees while they're on your property, but what about damage to your actual property as a result of work? Ask to see an certificate to verify that the roofer has general liability insurance, so that in the event your roof, house, or property is damaged, you won't be responsible for covering the damage that someone else caused.
2. WILL YOU REMOVE MY OLD SHINGLES?
It's not unheard of for roofers to give your old roof a visual inspection and make the call to shingle over it. Visual inspections will always fail to identify problems such as soft or rotten spots; and if those issues linger, they'll only create larger problems for your roof in the future. The old roof should always be removed before a new one is put down to ensure all problems have been identified and addressed.
3. DO YOU BRING A CONTAINER FOR TRASH?
Replacing a roof produces a lot of trash, from shingles, old plywood, nails, drip edge, etc. Whoever you hire to take care of your roof should bring their own container to the job site to dispose of the refuse.
4. WHAT IS YOUR PHYSICAL ADDRESS AND PHONE NUMBER- ARE YOU LOCAL?
Whenever you're preparing to hire a roofing contractor, make sure they have a physical location. Operating out of a P.O. box is usually a red flag so always insist on having the physical address of their business, along with their phone number and the company's full name. A good reason for knowing this information is to verify if they're local. If the roofing company you hire isn't local and you have problems with your roof after they've finished, what are you going to do? If they're from another city or state, they may not be available to correct any mistakes or issues that arise.
5. WHAT IS THE WARRANTY ON NEW ROOFS?
Shingles these days cost similar to those in the past but they last a lot longer. Customers should expect to get at least 20-25 years out of new shingles (minimum), so ask about the length of the new roof's warranty. Anything less than 20-25 years should be questioned.
6. IF THERE IS ROTTEN OR SOFT PLYWOOD ON THE ROOF DECKING, HOW MUCH WILL THE PLYWOOD COST TO REPLACE?
This can end up being one of those hidden costs that surprise homeowners as some less-than-honest roofers might not cover this as they go over the agreement with you. You'll want to know upfront how much plywood will cost you if the roofer determines it needs replaced. Ask for a dollar amount per plywood sheet, and you can use that number as you compare roofing contractors for the best savings.
7. HOW WILL YOU PROTECT OUR DRIVEWAY FROM DAMAGE THAT MIGHT OCCUR AS A RESULT OF YOUR WORK?
Roofers require a lot of equipment to get the job done. There will be trucks, tools, ladders, and dumpsters for trash. Ask where the roofing contractor will place these things and how they'll work to ensure that their equipment doesn't damage your property. It's important to ask questions ahead of time so you know in advance before hiring a company that won't take care around your home or landscape.