David Morris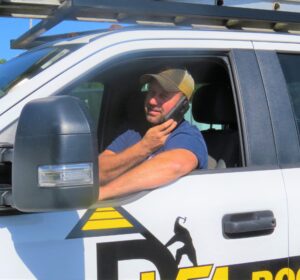 David is the owner of DWM Roofing. He started his roofing career in 1998 at 18 years old working for another reputable roofing company. In 2003 he decided to start his own roofing company. He is actively involved in the day to day operations of DWM both in the office and in the field. David currently resides in Woodbine with his long time girlfriend and their 3 children. When he isn't working, he enjoys spending time with his family, hunting, fishing & crabbing.
Brandon Crone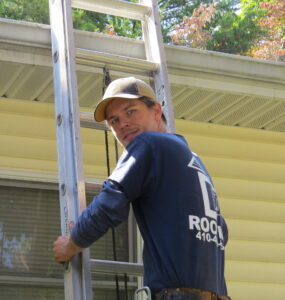 Brandon is DWM's Service Technician & Estimator. He has been with us since 2017. When you call for a leak or simple repair most likely Brandon will be the one you meet. He also assist in estimating for roof replacements. He is following in his father's footsteps and has been around the roofing industry for 16 years doing things such as flat roofing, siding, masonry work, and asphalt roofing. Brandon resides in Woodbine with his wife Jade, and their two pups, Teddy and Zeus. They recently had their first child, a baby boy. When not working, Brandon likes to practice and watch martial arts.
Jill Carr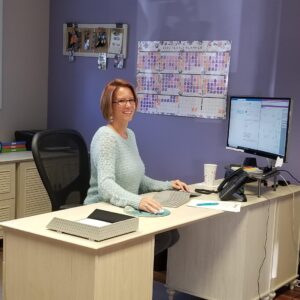 Jill began her career at DWM in 2013. She started off answering the phones and doing light administrative work. She is now the Chief Administrative Officer. She spends most of her time at work coordinating the job schedule and organizing deliveries. She is also responsible for registering warranties, payroll, A/R & A/P, fleet management, insurance audits and many other things. She also lives in Woodbine, with her long time fiancé Brian. She is the proud dog mom of Remi, our friendly DWM mascot. When she is not at work you can find her soaking up the sun reading a book on her back porch.
Audrey Day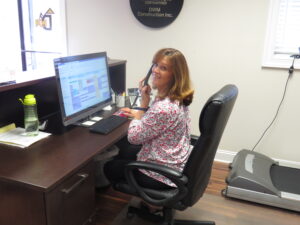 Audrey joined our team in 2020 as an Administrative Assistant and Social Media Manager. She's likely to be the first voice you hear when you call the office! She has two grown children and resides in Sykesville. When she is not working, Audrey enjoys playing tennis, gardening, cooking & music.
Pedro Martinez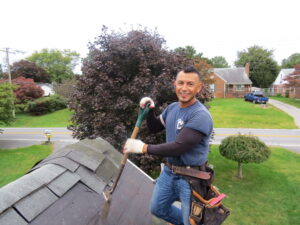 Pedro Martinez is the Senior Job Foreman at DWM Roofing. Pedro has been with us for 14 years now. He has been roofing since he was 16 years old. He started off as a labor and worked his way up. He now has 24 years of roofing experience! Pedro has a natural ability to motivate people and get the job done correctly and efficiently. Pedro lives in Woodbine with his wife and 3 boys. When he isn't working you can find him in a gym or working on one of his cars that he enjoys collecting.
Luis Gonzalez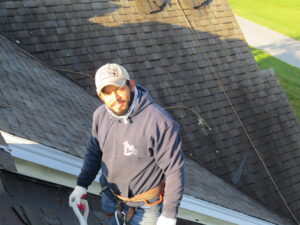 Luis Gonzalez is a job foreman at DWM Roofing. He as been with us for 7 years now. Not only is he a great roofer but an outstanding carpenter. Luis manages his crew well and takes great pride in delivering a quality roof install. He currently resides in Laurel along with his wife and 2 daughters. When not working he enjoys fishing and spending time outdoors.
Bolmoris Galvez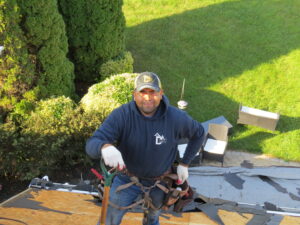 Bolmoris Galvez is a job foreman at DWM Roofing. Bolmori has been with us for 10 years now. He has 13 years of roofing experience. Bolmori is very determined and has a no nonsense work ethic. He currently lives in Aspen Hill with his wife and newborn baby. When not working he enjoys watching soccer and spending time with his wife and new child.
Edwin Gonzalez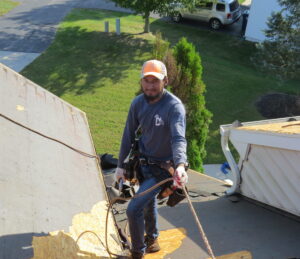 Edwin Gonzalez is a Job Foreman at DWM Roofing. Edwin has been with us for 8 years now. Edwin started his roofing career with DWM and has moved up thru the ranks. He is a natural at roofing and a very hard worker and fast learner. Edwin also resides in Aspen Hill and enjoys playing soccer on his days off.