DWM Roofing offers 5" and 6" Aluminum Seamless K- style gutters in numerous colors that best suit your needs. All of our gutter systems are attached using hidden hangers. This type of fastener is a far superior attachment system that replaces the old style spike and ferrell system. Not only are they hidden, but they attach the gutter using screws verses a spike, which tends to back out over time.
Seamless Gutter systems involve the manufacture of continuous gutter on site, using a machine to form a coiled metal strip. The main attraction of Seamless Gutters is that have no joints within the straight section, thus reducing the risk of failure and the need for repair.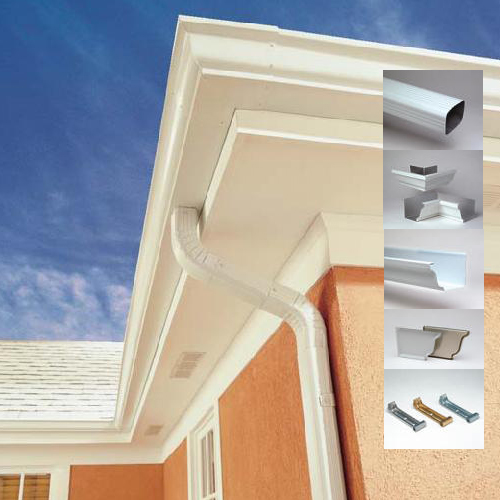 We install seamless gutters and downspouts in Central Maryland. Gutters are an investment to your house, building or other structure, designed to prevent water damage, while keeping its looks beautiful and intact.
We've been "doing it right the first time" since our inception. We strive to continually exceed customer needs and expectations for gutter installation. Whether it's a 5″-6″ gutter, we have the type that will fit your house, building or other structure.
DWM Roofing is committed to delivering a quality finish, giving you value for your money. We are Fully Insured and Licensed for your peace of mind.
Maintaining positive drainage away from the homes' foundation is a necessity. Water that continues to pool next to the foundation can leak into the basement or cause structural concerns.
DWM Roofing can diagnose and offer solutions to most negative drainage issues as well as offering free advice on what you can do to help your gutter system work efficiently.